Are you fond of wearing leather jackets?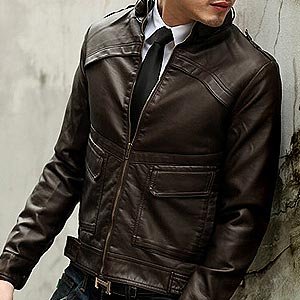 I've always love wearing leather jackets. Not only does it warmth your body, but its fashionable as well.
Did you know that leather jackets are used to protect ourselves from the wind blasts?
"Due to its excellent resistance to abrasion and wind, leather found a use in rugged occupations. The enduring image of a cowboy in leather chaps gave way to the leather-jacketed and leather-helmeted aviator. When motorcycles were invented, some riders took to wearing heavy leather jackets to protect from road rash and wind blast"
Wikipedia
Though leather is costs you hundreds or even thousands of dollars, still in the end its worth buying for.
Learning the history and origin of leathers, I now value all my leather things.